Cryptocurrency hacks have been significantly decreasing in numbers since the beginning of the year. According to the latest research from BestBrokers, the industry saw 64 security breaches by mid-June — a sharp decline from last year's 251 hacks.
However, while the number of successful hacks has been decreasing, the damage they've done to the industry certainly hasn't. Data has shown that the average amount stolen per crypto hack has increased by 206% compared to the 2021 average.
Hacks seem to be aiming for quality, not quantity
According to research shared with CryptoSlate, 2021 saw 251 hacks in total that amounted to around $3.2 billion stolen in crypto. This year, as of mid-June, the industry saw around $1.7 billion stolen in just 65 security breaches.
"Even though the number of crypto-related hacks is dropping sharply in 2022, this is not affecting the total dollar amounts stolen, in spite of the dropping crypto prices this year," the report said.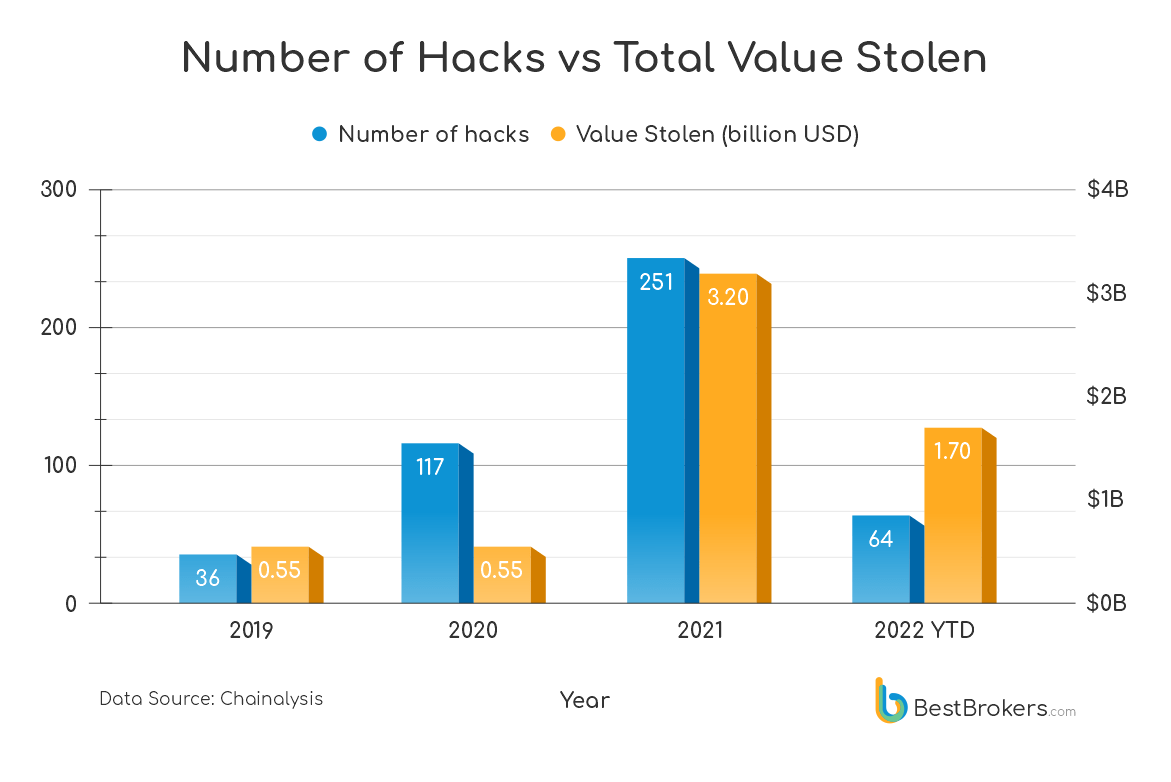 The latest data from Chainalysis showed that the average amount stolen per crypto hack this year is $26.6 million — a 206% increase compared to the 2021 average of $12.9 million. This number becomes even higher compared to the 2020 average of $4.7 million stolen per hack, representing a 465.9% increase.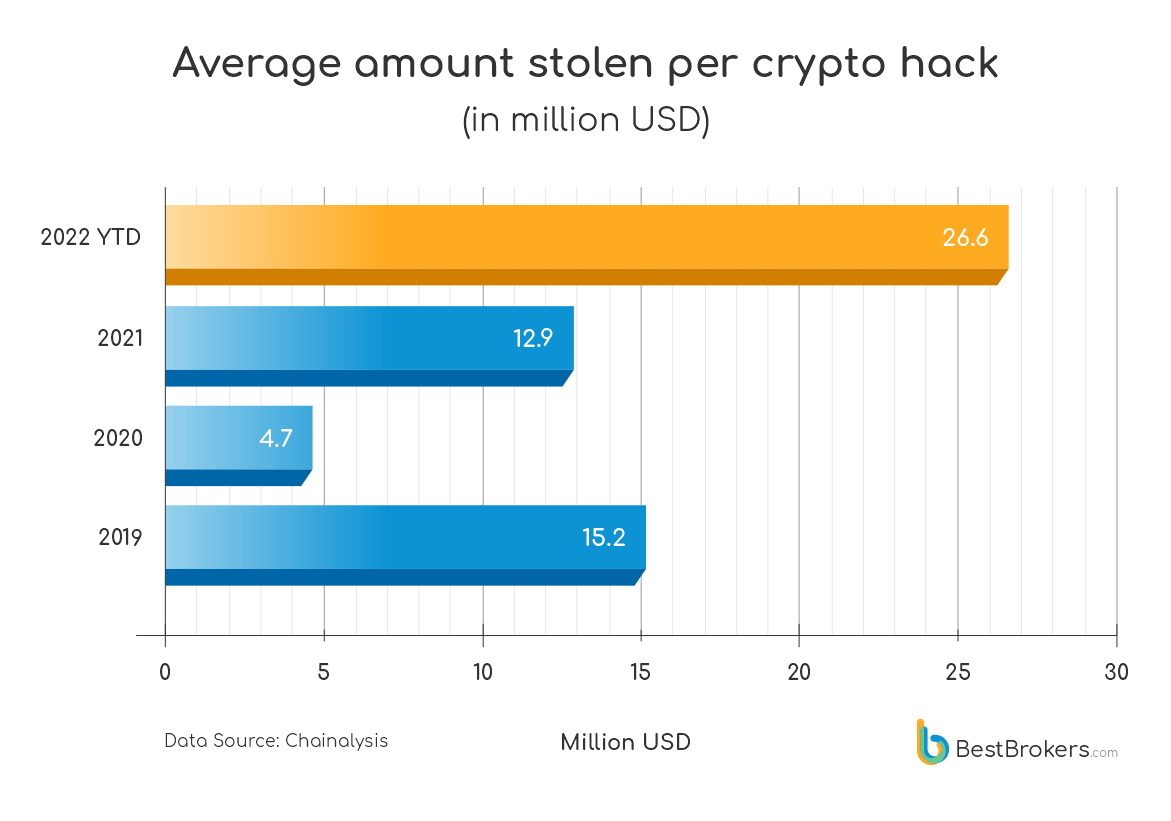 Researchers believe that hackers have been aiming for and successfully hitting larger targets in 2022. The DeFi market seems to be a favorite target for hackers, as they're generally able to make the largest returns on decentralized protocols.
Around 72% of all crypto stolen in 2021 was attributed to DeFi protocols and services. This year, this percentage increased to a staggering 97%.
Robert Hoffman, a cryptocurrency analyst at BestBrokers, said that DeFi had become the main target for hackers due to a large amount of venture capital money that has been poured into the market. The market's competitive nature means that protocols that launch first will have the highest chance of succeeding.
"The race for building the digital financial system of the fourth industrial revolution is an extremely rapid one with many stakeholders competing for the first spot. Often when the time to market is too short it results in compromised aspects of the product, including security," Hoffman explained.
The technical nature of smart contracts and the expertise required to program them leaves a lot of room for manipulation. However, Hoffman believes that once DeFi becomes more mainstream, most of its security issues will be resolved "as with any new technology that gets mass adoption."