Reflexity Research cofounder Will Clemente tweeted on Dec. 5 that stablecoins were one of the few crypto use cases that have found product market fit despite the current market condition.
Stablecoin aggregate volume reaches ATH
Citing Glassnode data, Clemente said stablecoin's growth was evident in several areas. This included the aggregate volume reaching an all-time high despite the crypto winter.
The Glassnode chart below shows that the aggregate volume for the top 4 stablecoins surpassed $30 billion recently.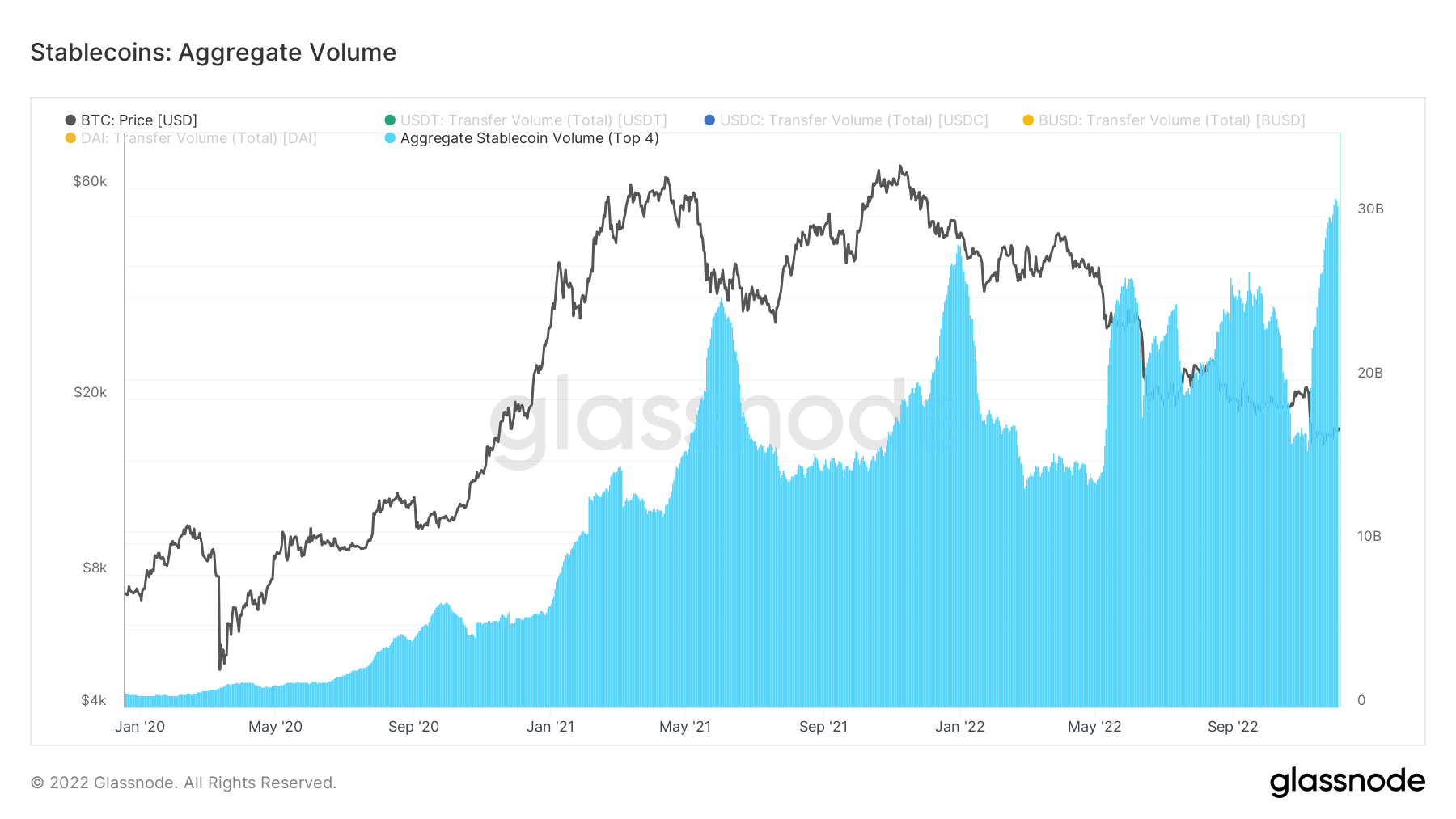 According to the chart, stablecoin's aggregate volume within the past year first spiked above $20 billion during the Terra LUNA collapse around May and June.
While it spiked above the mark around September too, it dropped below $20 billion in October. However, the recent FTX implosion has seen it surge above $30 billion.
Stablecoin aggregate supply on the up
The aggregate supply for stablecoin is also close to an all-time high, according to Glassnode data.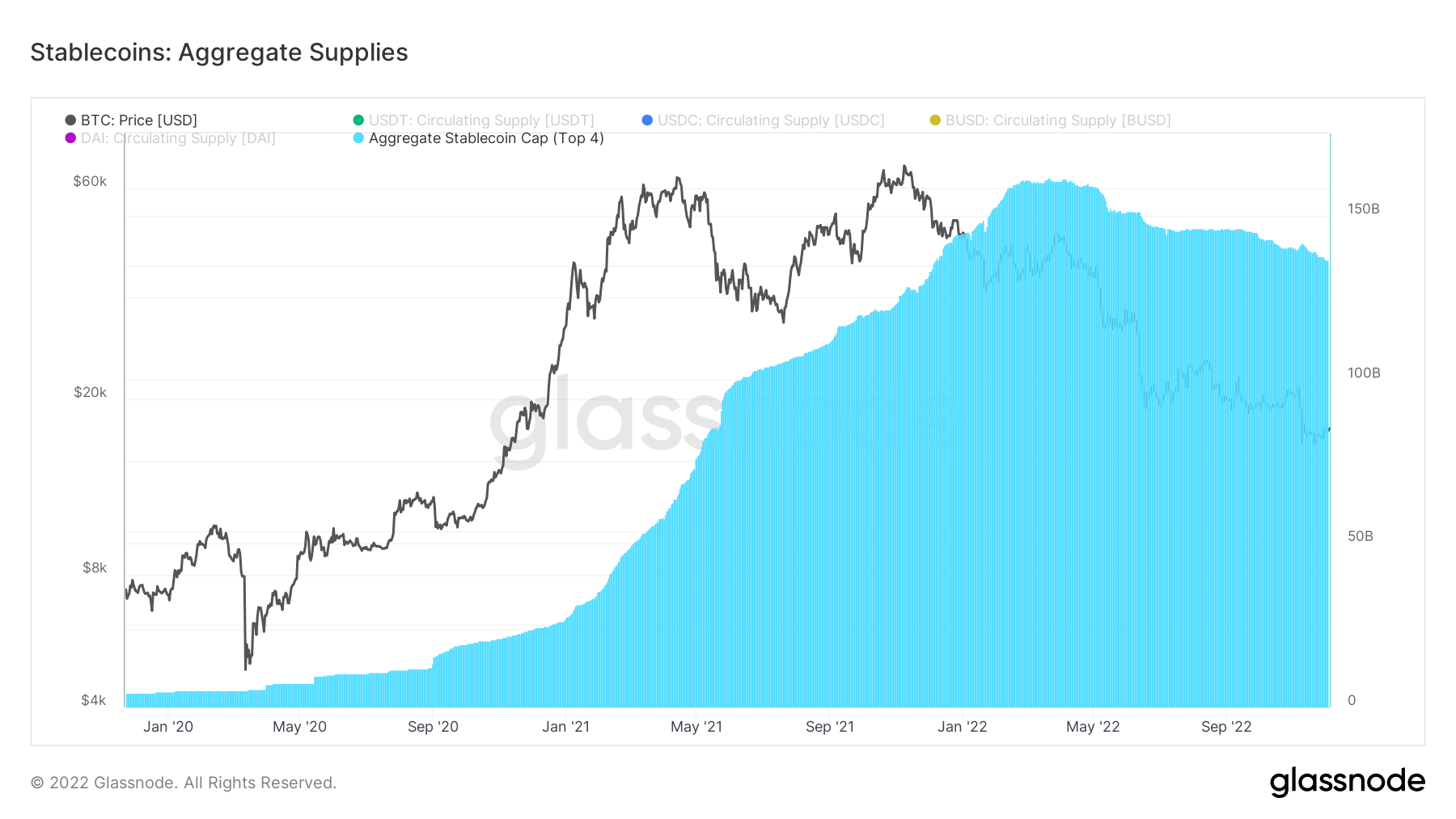 The aggregate supply reached an all-time high of over $150 billion earlier in the year before the Terra-related market crash. While the decline has steadily declined since then, the supply is still above $100 billion.
For context, the supply for Binance-backed BUSD grew from $18 billion at the start of the year to over $22 billion. USD Coin (USDC) supply also crossed the $50 billion mark earlier in the year before dropping to its current levels.
Stablecoin active addresses rise
Meanwhile, the number of stablecoin active addresses has returned to its 2021 peak. In May 2021, there were over 150,000 aggregate active addresses.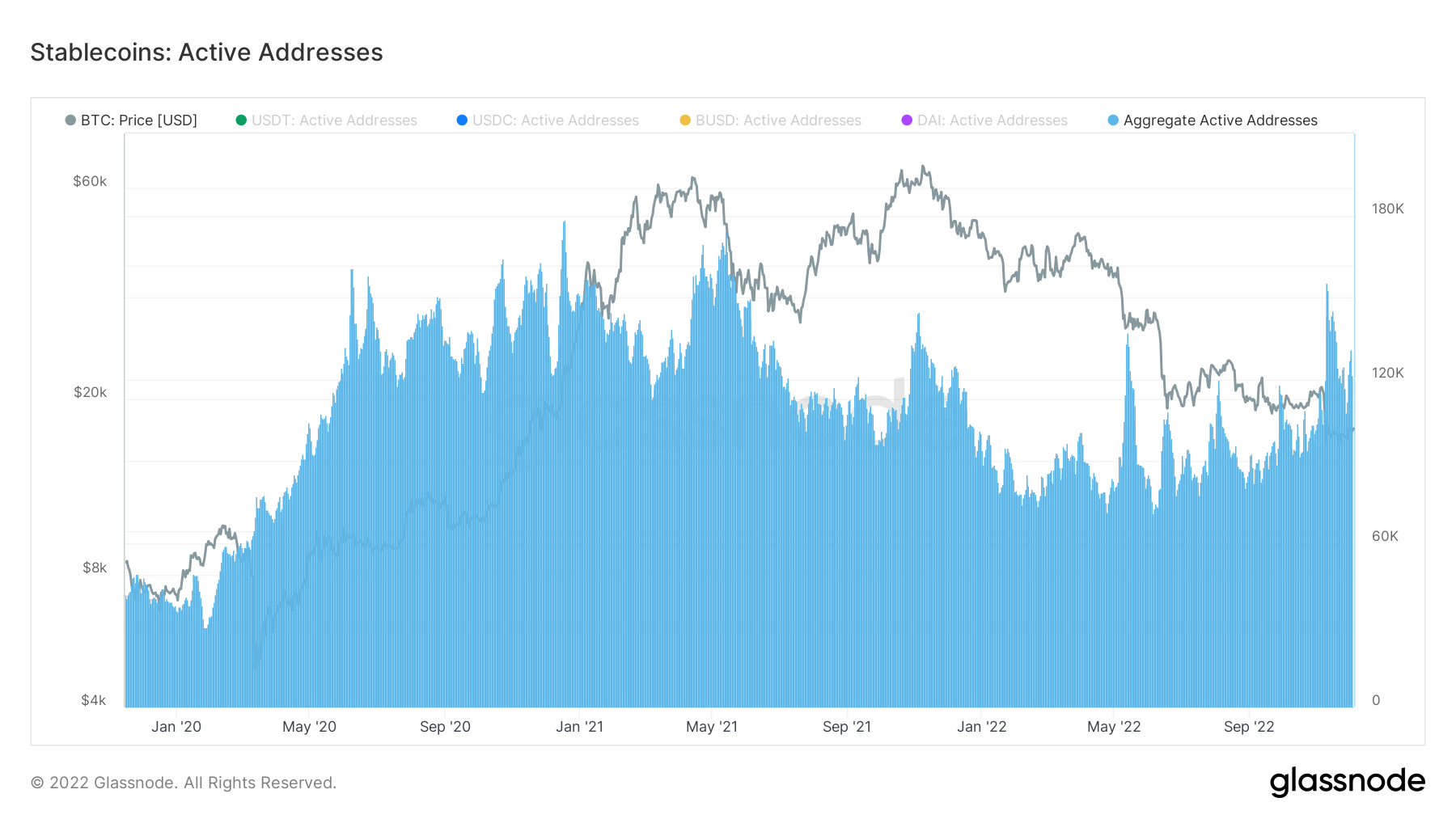 However, the number of active returned to that level during the second half of 2022 as the crypto investors dealt with the fallout of Terra's crash and FTX's implosion.
Meanwhile, the number of addresses with a non-zero balance is also at its peak presently at over 6 million.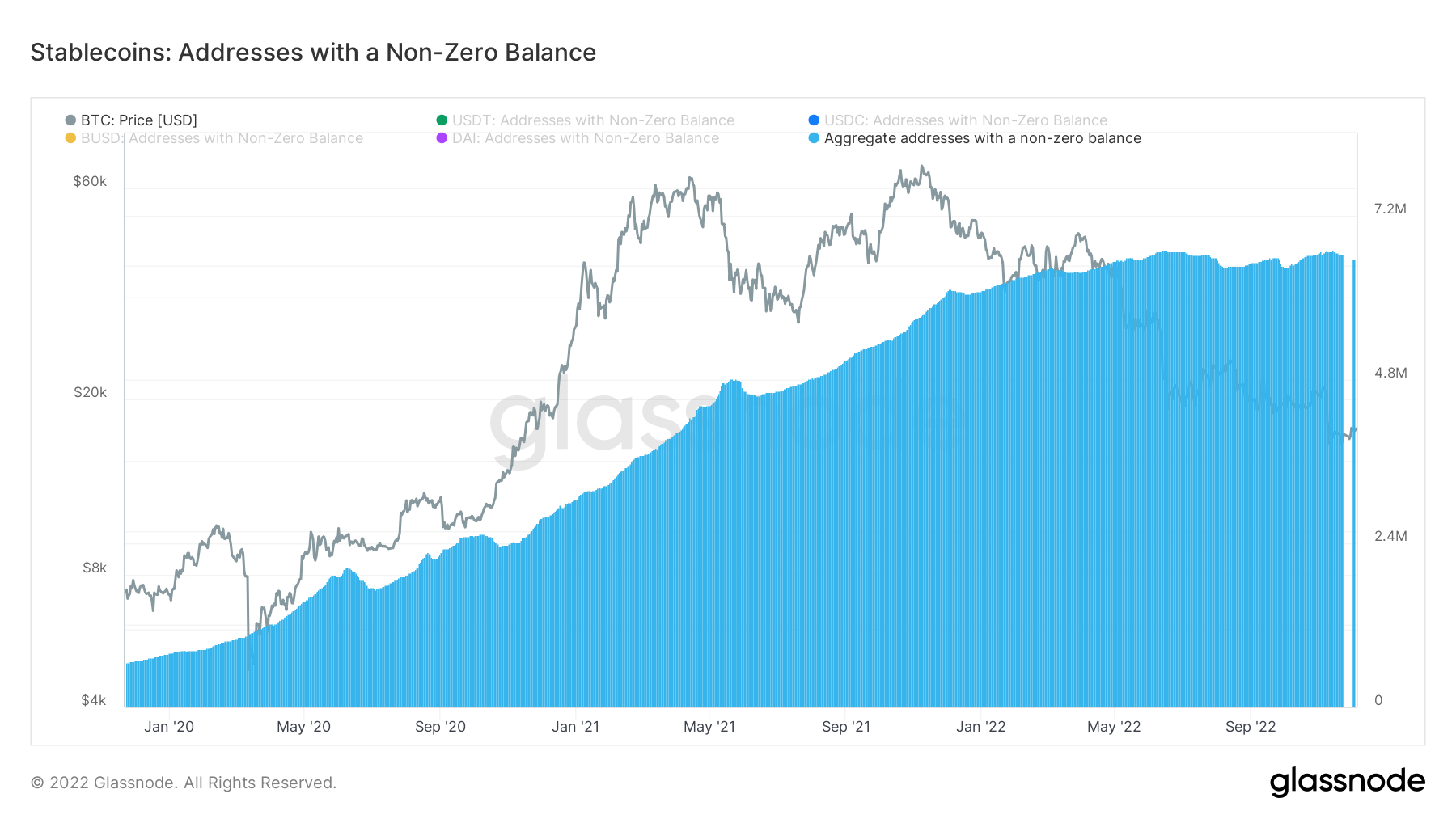 Clemente believes all of this was because of stablecoin use cases, which included "capital efficiency in crypto, giving access to USD to those without banking, among other reasons.